A
A new book, Store Front II, expands the quest to document family-owned businesses before they disappear.
News Source: www.citylab.com
December 31, 2015
The Mansoura family has been in the pastry business since the 18th century. They've sold their Kosher delights around the world: from Aleppo to Cairo to Paris to Brooklyn.
Located on Kings Highway, the store's original sign from the 1960s read "Mansoura's Oriental Pastry" in swirling, red letters. The word "oriental" was taken from the French word Moyen-Orient, which means the Middle East. For years, the sign confused New Yorkers, who took the now-outdated term to mean East Asian.
"People that are not familiar with us even think that we sell Chinese pastries," Josiane Mansoura, the store's current owner told photojournalists James and Karla Murray for their new book Store Front II: A History Preserved. "Even the telephone book around 10 years ago mistakenly listed us under the Oriental heading."
Here's the store in 2009, when the Murrays photographed it for their new book: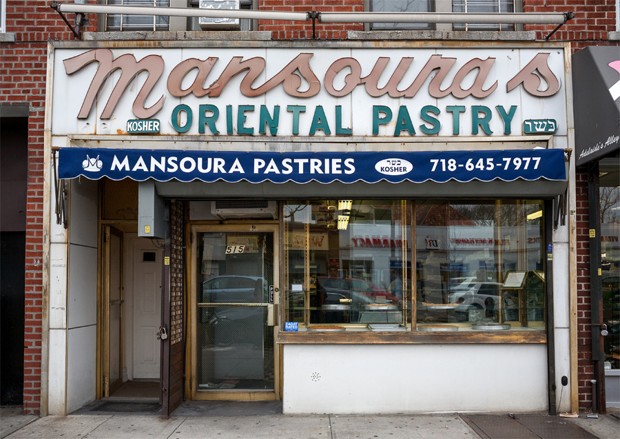 "We hope that our project acts as an artistic intervention to help draw attention to and preserve the small shops whose existence is essential to the unique and colorful atmosphere of the city's streets," they tell CityLab, via email.
Many of the longstanding family businesses in the book have adapted to the demands of a changing economy. Some are even thriving. A majority, however, are facing extinction. Only a third of the stores the Murrays photographed in their first book are still standing. And already 20 percent of the ones they've captured in this latest book have closed up shop.
"For the past few years, it's been a race against time," they email. "A storefront could literally be here today and gone tomorrow. We needed to photograph and document the store as soon as we found it."
For people familiar with the city, flipping through Store Front II is like "perusing the most beautiful old family photography album in the world," New York-based urbanist Robert Brenner writes in a blog post for The Huffington Post. "On every other page are beloved but deceased relatives."
Check out some of the storefronts the Murrays included in their new book below: